Detta evenemang har redan ägt rum.
Snowflake at The Nordic Ecommerce Summit 2021
2021-05-12 @ 11:30

-

15:30

CEST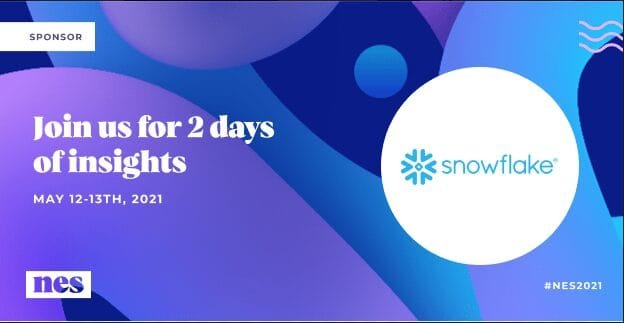 How can data be used to drive the retail sector forward and what does it really mean to be data informed within retail?
On the 12th of May, Snowflake will take the stage at the Nordic Ecommerce Summit 2021 to discuss how retailers can become data-driven.
They will host two sessions:
Keynote session: Becoming a data informed business within retail. How Bricobomba and Snowflake helped Rusta on their journey towards becoming a more  data informed business. When: 11:30-12:00 GMT + 1
Masterclass: Data sharing for retail organizations with Snowflake Senior Evangelist Eva Murray. When: 14:30-15:30 GMT + 1
Register to NES here 2021 to make sure you join Snowflake on these sessions.